This blog covers Step 1 Dampness and is part 2 in a series of 20
Although you cannot visibly see humidity, you will be sure to see the visible signs of dampness and mould
Signs of dampness internally
Internal humidity levels normally have to be high (at over 70 – 80%) to create the right atmosphere for mould and mildew to appear. When mould is present it is common that you will notice the development of unpleasant musty smells. These high humidity levels can be caused through normal household activities like cooking, washing, showering and drying wet laundry. This is why proper ventilation is so important.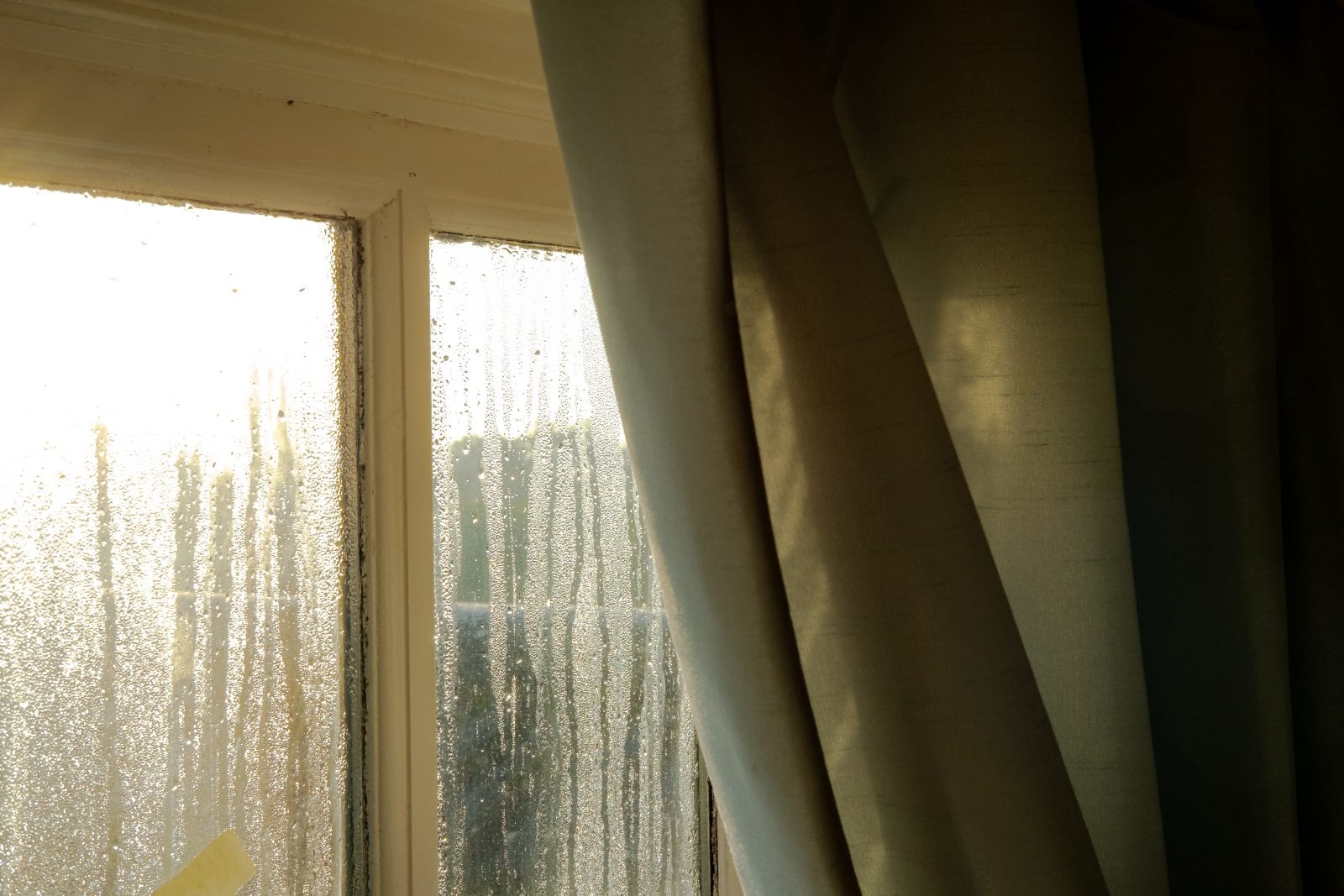 Other visible signs of internal dampness besides the mould and condensation, is the ugly tide mark stains to the walls. These can often be seen in the corners of the rooms particularly at low level. The moisture found at low level poses the risk of decay to the joinery, such as skirting and floor joists, causing what is called dry rot or wet rot. This wants to be avoided at all costs.
This Blog is part of our
Diagnosing the causes of dampness, it's effects and remedial repair

Guide – Click to get the full guide:
Signs of dampness externally
Gutters and downpipes cause dampness and should be inspected during heavy rain to identify leaks. If the gutters or downpipes are badly joined together, defective, blocked with leaves or become loose, the brickwork will become saturated from the excess water dripping down the external wall. It is common that the size of gutters now a days are not adequate for the amount of rain we can experience in the changing weather patterns.
This saturated brickwork will eventually cause damp internally and make any insulation ineffective whether or not it be internal, external or cavity wall insulation. Poor plumbing or general leaks can cause damp patches to ceilings and floors. This is common underneath a basin, sink, bath or radiator. Sometimes a long-term, slow trickle from something like a radiator can go unnoticed for years, rotting joists without you ever realising you have a problem until your floor goes spongy or collapses. Fortunately, these costs are likely to be covered under your insurance policy.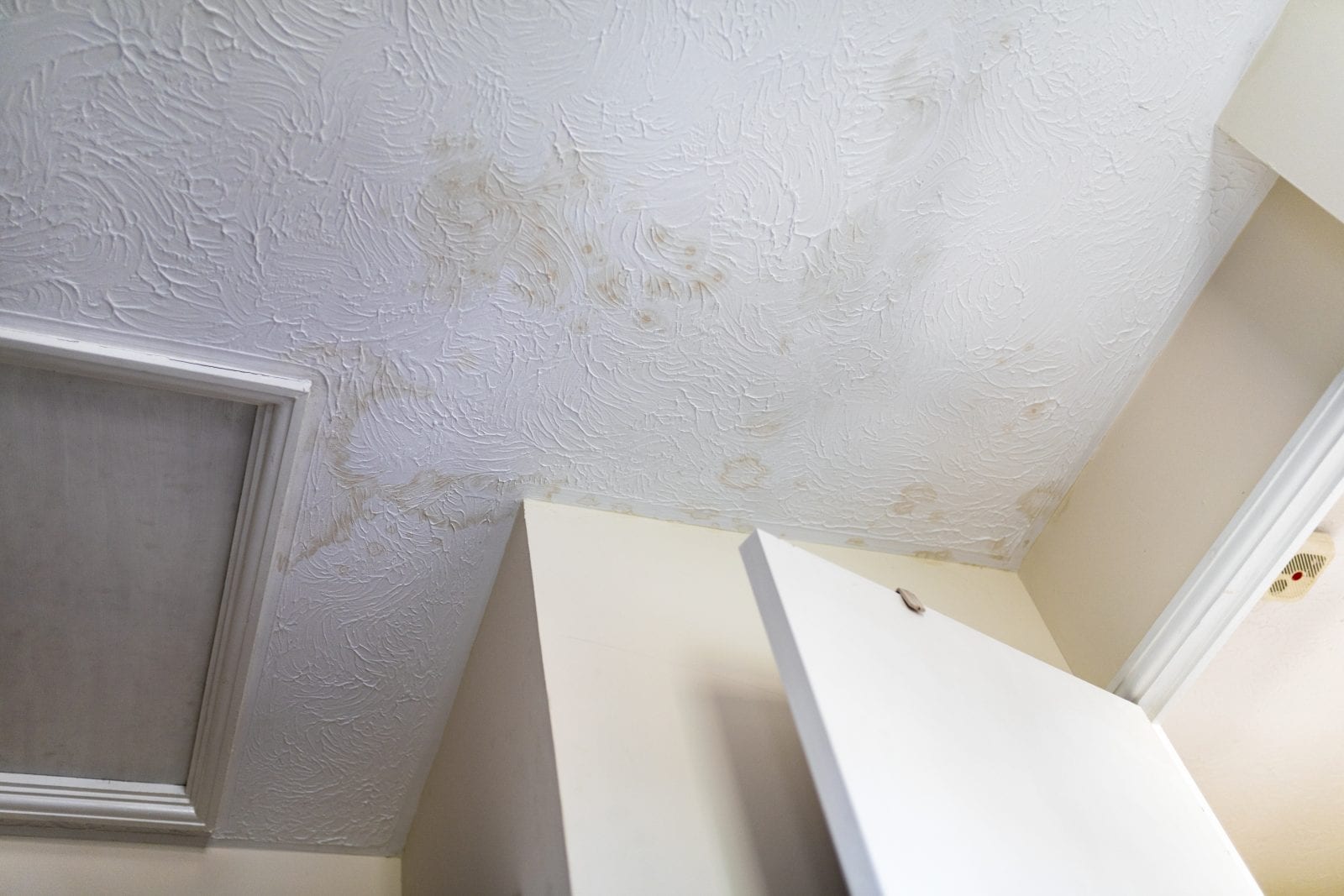 Poorly maintained windows (particularly timber) will let damp into your home. Cracks in the window frame joints, failing paint work and failed mastic joints allow water in again resulting in internal damp and further decay.
All this internal damp can and will lead to condensation. Condensation occurs when warm, moist air comes into contact with a chilly window pane or a cold external wall and condenses causing wet windows, and over time, black marks and mould.
If you see something obvious this is good as you can act on it. Having a maintenance plan in place for your home is a wise move and this is something we can help you with by correctly specifying what should be done.
One of the most common causes of internal moisture is inadequate ventilation as this results in the moisture having nowhere to escape to. Moisture starts to build up in the atmosphere and then will condense (known as the dew point) where the wall surface is at its coldest. Often you will see this as a black spotty appearance which will develop. This is actually fungus and is evidence of condensation occurring.
Our detailed reports, which can include a thermography survey (using a thermal camera) will give you a thorough insight as to what is going on inside and outside your property. We outline our observations and recommendations arming you with the correct information to make an informed decision to rectify the problem. Acting quickly when damp is affecting your property will save you vast amounts of money in the long run.
Learn How To Stop Dampness and Mould Before It Affects Your Health or Home: